SMS Tracker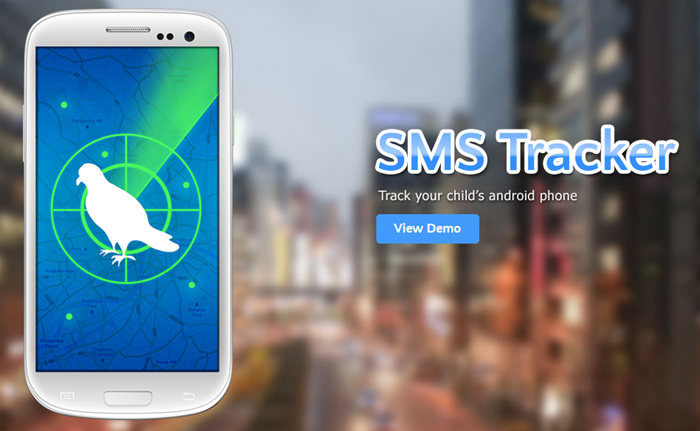 Monitoring your child's SMS text messages is a method to see what they are really up to. Monitoring text messages can reveal how your employees use their mobile phones at the workplace or what SMS messages your child is sending to his/her friends. Monitoring employee or child mobile phone's SMS could become a real eye-opener for you. This monitoring could reveal your employees wasting valuable company time, talking or chatting via text messages on cell phones and IM, respectively. Your child might be tempted over something offered by their friends which you won't approve. SMS tracker is one solution for all your worries.
It is not simply enough to eavesdrop on someone's conversation or skim through his or her text messages, as they may not be readily accessible at that time or the person might delete the SMS logs before you get any chance to see them. This is where SMS tracker app comes into action as it records every received or sent SMS text messages log. This monitoring app not only shows SMS logs but also tracks call activities, and logs of GPS locations of the monitored phone.
Monitor Your Child's Text Messages
As SMS messages from child phones have become a necessity in their social life today, parents must be aware of the increasing role of their child's phone in their personal lives. Today, the major concern for parents is over sharing and exchanging suggestive images (also known as sexting) by minor teens which is a red flag. Recent surveys concluded that 4% of mobile-owning teens aged 12-17 admitted to sending suggestive images of themselves to other people via text messages. Additionally, 15% percent received such images of someone they actually know through text messages. Thus, SMS text message monitoring software is a helpful tool for concerned parents everywhere.
What can SMS Tracker do?
SMS Tracker features include:
Locate the phone location via GPS.
Read email messages.
Read incoming and outgoing SMS text messages.
Record all phone calls sent or received from the phone.
Capture calendar events, memos and tasks.
Keep records of photos taken by the phone.
Live phone monitoring i.e. Web Control Panel.
Click the link below to download the app from Google Play.
https://play.google.com/store/apps/details?id=com.gizmoquip.smstracker&hl=en_US
How to Use SMS Tracker
Setting up this monitoring app on your child cell phone takes very little time. Hardly a few minutes and step-to-step instruction guide comes with every purchase. You can start by signing up for the software you are interested in such as MobiStealth or Mobile Spy.
Once you are finished with the sign-up process, you can move to the installation stage. Download the monitoring app on the child phone through the phone web browser and install the SMS tracker. After following some quick configuration steps, you can log in to your online account and start monitoring. The best part of such software is that you can find out the truth about everything happening discreetly on their phone.